Cosmetic Dentistry – Southlake, TX
Enhance Your Smile
with Cosmetic Dentistry
Your smile doesn't define you, but for many, it can make or break their confidence during important life events, like date, job interviews, and weddings. If you'd like to make your chipped or discolored teeth one less thing to worry about, cosmetic dentistry in Southlake may be the answer for you. Our team offers customized treatments like teeth whitening and gum recontouring to enhance your smile and boost your confidence. Call our dental office today to schedule a consultation to discuss options for cosmetic dentistry in Southlake, TX.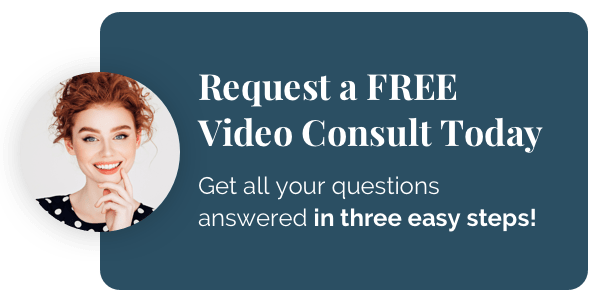 Why Choose Huckabee Dental for
Cosmetic Dentistry?
Additional Financing
Available
Cost-Effective Repairs
for Damaged Teeth
Safe, Professional
Teeth Whitening
Porcelain Veneers
Veneers can completely transform your entire smile or only a few chipped or discolored teeth, depending on your needs. They're thin, durable shells that are custom designed to fit over the visible surface of your teeth to conceal damage, slight misalignment, and even gaps. They're typically made from porcelain, which is a lifelike material that's able to mimic the natural, light-reflecting properties of enamel. Once secured to your smile, it will make your grin appear symmetrical, complete, and virtually flawless.
Metal-Free
Dental Crowns
Gone are the days where patients are forced to repair damaged and decayed teeth using metal dental crowns that stick out like sore thumbs between natural teeth. We use biocompatible, customizable dental materials like ceramic and zirconia to create dental crowns that restore the structure of teeth without drawing attention to them. Plus, with the proper care, they can last for over a decade.
Cosmetic
Dental Bonding
Dental bonding can easily a non-invasively repair chipped, broken, or gapped teeth within a single appointment. Your cosmetic dentist in Southlake will rebuild the missing portion of your tooth using composite resin that's color-matched to your enamel. After sculpting it and placing it on the damaged tooth, we'll cure the substance using a UV light. By the time your treatment is complete, it will be hard for onlookers to be able to tell that you've ever had a damaged tooth.
Glo® Teeth
Whitening
Teeth whitening toothpastes, strips, and kits that you can find in the store often contain abrasive materials that can put your tooth enamel at risk, especially when they're used for long periods of time. Our team offers professional, in-office Glo teeth whitening that offers clinically proven results that last in a single, hour-long visit. For touch-ups, you can ask us about our at-home whitening kits that contain trusted, professional-grade ingredients!
Learn About Glo® Teeth Whitening
Gum
Recontouring
When you look at your smile, do you feel that it's overrun with pink gum tissue that hides your healthy pearly whites? Gummy smiles are a common cosmetic imperfection that we address here at Huckabee Dental. With gum recontouring, we're able to remove overgrown soft tissue in the mouth to reveal more of your teeth. The result is a smile that looks evenly balanced and results that are permanent.
Smile
Makeovers
If you have several cosmetic flaws that you'd like to address and require multiple treatments, we can transform your smile with a personalized smile makeover. When you come in for your consultation, we'll ask you about your goals, discuss your budget and timeline, and thoroughly examine your mouth. Based on our findings, we'll create a customized treatment plan for you to help you get the smile of your dreams.
Learn More About Smile Makeovers
Understanding the Cost of Cosmetic Dentistry
The cost of cosmetic dentistry in Southlake might seem impossible to afford, but the truth is that no two cases are the same. That means you are likely to pay a different price even if you and another person are undergoing the same treatment. The reason is that various factors must be considered before creating a cost estimate for treatment, so feel free to call our office to schedule an appointment and review the following information to learn how much you can expect to pay for your cosmetic service.
Which Cosmetic Dental Service is Right for Me?
Unsure which cosmetic dental service you should pursue? Only you can know for sure after meeting with your cosmetic dentist in Southlake. During this consultation, you will learn the type of problem areas that can be addressed as well as how much you can expect to spend to transform your smile:
Porcelain Veneers: Although porcelain veneers are costlier than other cosmetic solutions, they not only transform your smile but can last 10-15 years with proper care. Taking two appointments to complete, they can cover all types of cosmetic flaws, giving you a more uniform and natural appearance.
Metal-Free Dental Crowns: If you have a damaged or decayed tooth, dental crowns can be exactly what you need. But if you're looking to hide stains, you should know that these can be quite costly depending on how many you are looking to put into place.
Cosmetic Dental Bonding: Cosmetic dental bonding is a great way to conceal minor imperfections, especially if you do not want to take the time or spend the money on more extensive cosmetic treatment. Using composite resin, it is applied directly onto the tooth enamel and hardened into place. Completed in just one appointment, you can expect results to last for several years.
Glo ® Teeth Whitening: With in-office teeth whitening, you can achieve results in as little as one hour. We also provide at-home touch-up kits that allow you to stay on top of your treatment as soon as you notice any stains or discoloration forming. Not only is it easy but it's also affordable.
Gum Recontouring: If a gummy smile is what you're dealing with, we can provide a safe and effective solution with gum recontouring. By removing the excess tissue from around your teeth, we can expose more of your natural tooth structure for permanent results.
Cosmetic Dentistry Can Be An Investment Worth Making
Cosmetic dentistry does more than give you the smile of your dreams. You'll also discover that its impact extends beyond your mouth. Your mental, physical, and emotional health will improve once you begin to feel better about the way you look. The more you smile, the greater impact you have on others. Not only can pursuing one or more cosmetic treatments help you to see and feel good about your appearance, but it can open doors of opportunities that were once closed. Your investment is worth it when you like what you see in the mirror.
How to Make Cosmetic Dentistry Affordable
It is true that most dental insurance companies will not cover cosmetic treatment. This is why your cosmetic dentist in Southlake offers alternative payment options for care. You have the choice of:
Flexible financing through CareCredit, which is a third-party company that offers low-to-no-interest payment plans. You can break up the cost of your treatment over several months
Our in-house membership plan involves paying a monthly membership fee for access to preventive services as well as sizable discounts on other available treatments.
Redeeming our special offer of a free cosmetic consultation. You can meet with our team to discuss your goals, concerns, and what you hope to accomplish with cosmetic dentistry.
Cosmetic Dentistry FAQs
Undergoing any type of cosmetic treatment usually involves a lot of questions. After all, you are placing your smile in someone else's hands for them to improve. This takes a lot of confidence and assurance on your part, which is why our team at Huckabee Dental is here to offer some insight into some of the most sought-after answers regarding cosmetic dentistry. If you do not see your question listed below, please don't hesitate to call our office to schedule an appointment with our cosmetic dentist in Southlake.
Is Cosmetic Dentistry Expensive?
It is true that cosmetic dentistry can be costly; however, it ultimately depends on the type of treatment you receive as well as how many services you choose to pursue. You may have stains as well as chipped or cracked teeth. How you choose to fix these problems will be based on the recommended treatment options we present to you during your consultation.
The important thing to remember is that while dental insurance will not cover the cost of your care, other solutions can help to minimize your out-of-pocket expenses, such as flexible financing and our in-house membership plan.
How Can Cosmetic Dentistry Change Your Life?
If you want to feel better emotionally, mentally, and physically, you can't go wrong with cosmetic dentistry. The reason is that while the services themselves target problem areas on your teeth, the results are evident in more than just your smile. You begin to feel better about the way you look, which means you are probably smiling more often. In turn, others around you will feed off your energy, causing them to smile, too. You may even start getting more attention, which can be positive for your personal and professional lives.
Even more important is that with a more beautiful smile, you're likely to take better care of your teeth moving forward. This will ultimately lead to improved oral and overall health in the future.
How Do I Know If I Need Cosmetic Dentistry?
Cosmetic dentistry is not for everyone. Some individuals require preliminary care before ever receiving treatment to improve their aesthetics. However, if you have chips, cracks, stains, discoloration, minor gaps, misshapen teeth, or even minor bite misalignment, there is a good chance you'll be considered for aesthetically focused treatments.
A scheduled consultation with a member of our Huckabee Dental team will determine if you're a good candidate, as there will be a discussion about your current oral and overall health.
What is the Difference Between a Dentist and a Cosmetic Dentist?
All dentists are required to receive a bachelor's degree before enrolling in dental school at an accredited institution. While many dentists opt to pursue specializations (i.e., orthodontics, pediatrics, endodontics, prosthodontics, etc.), others stick with the general dentistry route. Because cosmetic dentistry is not deemed a specialization by the American Dental Association (ADA), it only requires additional training and experience on behalf of the dentist.
At Huckabee Dental, we are pleased to have members of our team who are skilled and equipped to provide cosmetic services that prove successful.