Dental Implants – Southlake, TX
Restore the Function
& Feeling of Your Smile
Dental implants are one of the most popular solutions to tooth loss nowadays because they offer so many benefits, like a 95% success rate after 10 years of placement, a natural look and feel, and countless more. At Huckabee Dental, our general dentists and board-certified oral and maxillofacial surgeon work together to custom-tailor each dental implant treatment to our patient's unique needs. The best part is, we can complete the entire process for tooth replacement, using dental implants in our Southlake, TX dental office!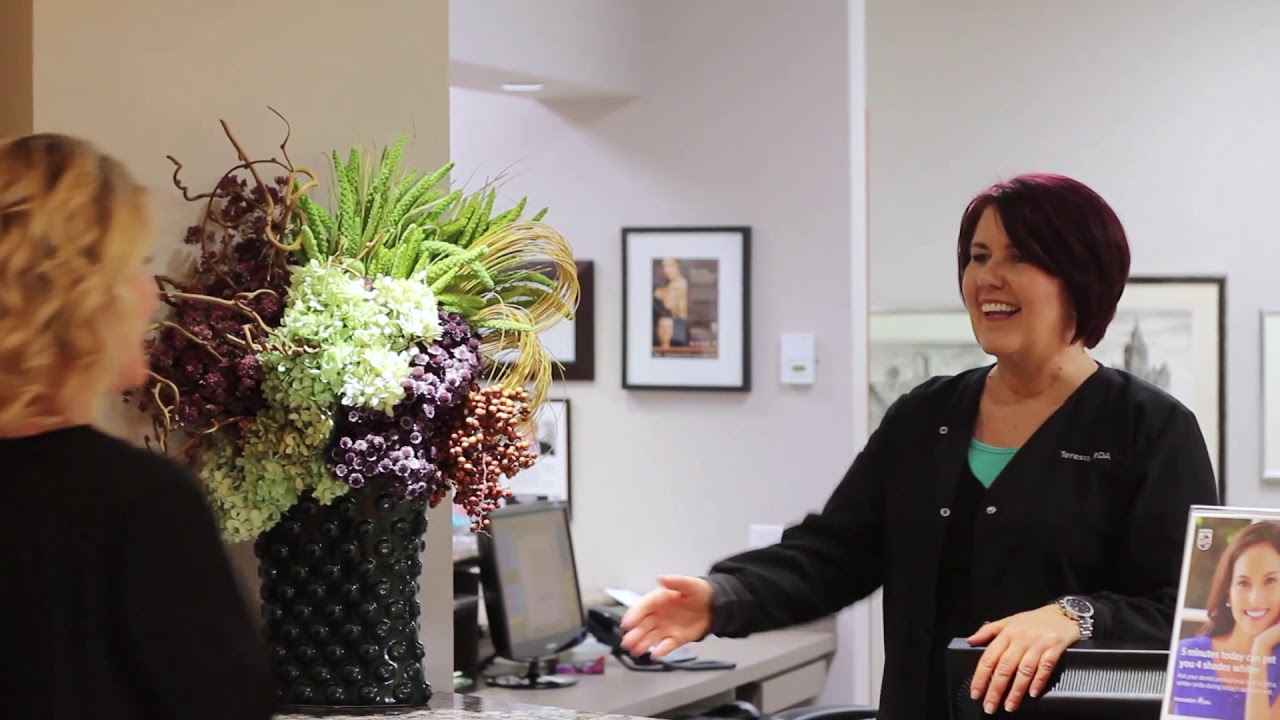 Why Choose Huckabee Dental for
Dental Implants?
Board-Certified Oral &
Maxillofacial Surgeon
We Offer
Additional Financing
Complete Dental Implant
Treatment In-House
What are
Dental Implants?
Dental implants themselves are small, titanium posts that are surgically placed below the gumline and into the jawbone. Due to their biocompatible nature, they're able to organically fuse with the bone through a process called osseointegration, allowing them to function like your natural tooth roots once did. This keeps the bone from deteriorating over time and allows you to maintain your facial structure. Once this process is completed, we'll attach customized prosthetics to the implant post to complete your smile.
The 4-Step Dental
Implant Process
Initial Consultation. During your consultation, we'll discuss any goals you have for the treatment, your medical history, and conduct a thorough examination of your mouth. These findings will allow us to determine if you're a good candidate for dental implants in Southlake and help us create your customized treatment timeline.
Dental Implant Surgery. Our board-certified oral and maxillofacial surgeon is able to place the implants in-house, so you'll be able to work with the same team you started with throughout the entire process.
Osseointegration & Abutment Placement. After your implants are placed, they'll undergo the process of osseointegration, which can take between three and six months. Then, we'll call you back in to place small, metal connector pieces called abutments to the tops of your implants.
Attaching the Permanent Restoration. After your permanent restoration has been crafted by our dental laboratory, we'll have you come back into the dental office to secure it to your implants and complete your treatment.
Benefits of
Dental Implants
Dental implants offer a wide variety of advantages that distinguish them from traditional restorative treatments. Some of the reasons why patients choose this treatment over other alternatives include:
A treatment success rate of 95% after 10 years of placement
Lifespan of 35+ years with proper maintenance
Easy to care for
Prevent deterioration of jawbone
Preserve facial structure and prevent sunken cheeks
Natural looking and feeling replacement teeth
Can replace one, several, or all teeth
Enhances chewing and speaking abilities
Who Dental Implants
Can Help
Dental implants are an excellent option for many patients, although, in order to find out for sure if you're a good candidate, you'll need to attend a consultation with our team. They'll take X-rays of your mouth and make a treatment plan to help restore the function and complete appearance of your smile. In some cases, patients may not be ready for surgery right away, but our in-house oral surgeon can help get them there by providing preparatory procedures like bone grafting. After healing, we can then restore the smile with any of the following processes, depending on the unique tooth loss situation.
Missing Single Tooth
For a single missing tooth, we can place one dental implant in the gap in the smile, below the gumline. Once it has fused with the jawbone, we can attach the abutment, which will hold a custom-crafted dental crown securely in place.
Missing Multiple Teeth
Instead of needing to alter your surrounding teeth to place a traditional dental bridge, we can attach the prosthetic to two dental implants placed at either side of the gap in your smile. This method can restore two or more consecutive missing teeth.
Missing All of Your Teeth
If you're missing all of your teeth, we can secure a complete denture to anywhere from four to eight dental implants strategically placed along your arch. We can also secure a partial denture with dental implants.
Understanding the Cost
of Dental Implants
Each dental implant treatment that we conduct here at Huckabee Dental is customized to fit our individual patient's needs. Before we're able to provide you with a cost estimate, we'll need to examine your mouth. Based on our findings at the initial consultation, we'll be able to determine how many dental implants you need to have placed, what type of restoration you need, and other cost-determining details. If you'd like, we can discuss dental insurance coverage and additional financing options with you as well at this visit.