Invisalign® – Southlake, TX
Discreet & Customized
Orthodontic Treatment
Whether you're a teen or an adult, it's never too late to address orthodontic issues and improve your oral health. Our team at Huckabee Dental offers discreet Invisalign clear aligners that can address bite misalignment, crowding, and gaps with an average treatment time of 12 to 18 months. To learn whether you can benefit from Invisalign, contact our dental office to schedule a consultation today to discuss Invisalign in Southlake, TX!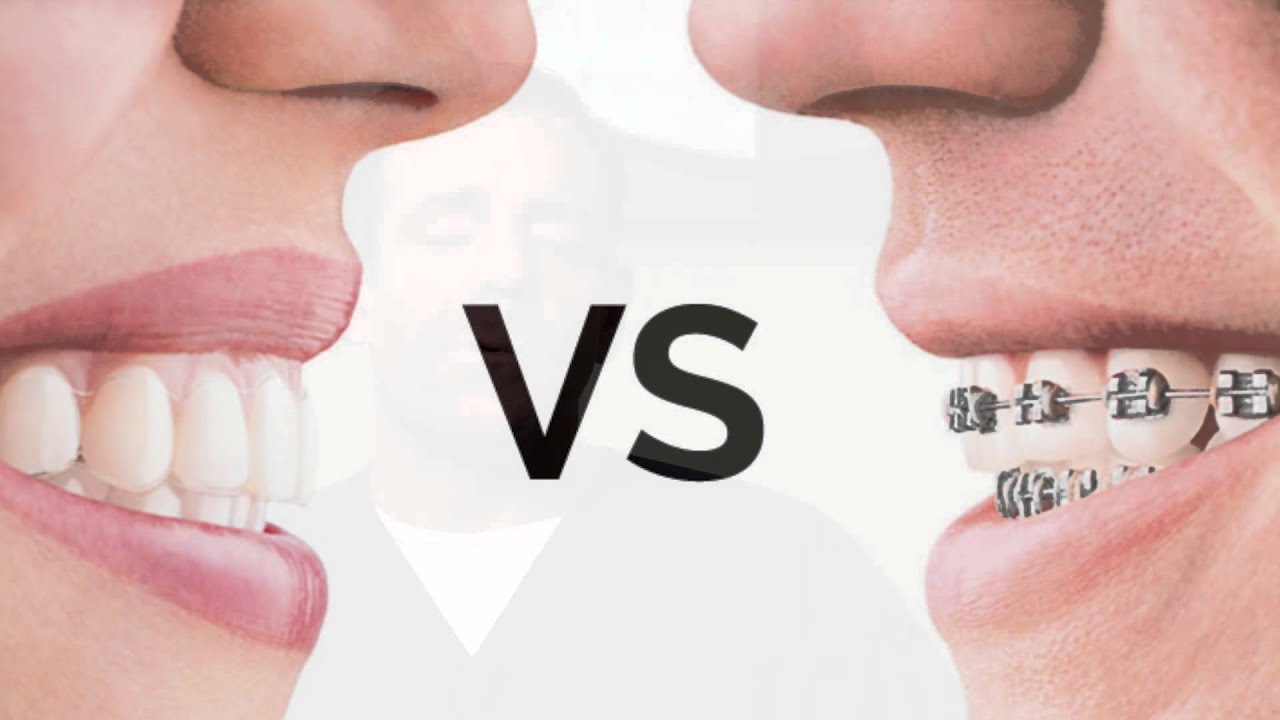 Why Choose Huckabee Dental for
Invisalign®?
Orthodontic Treatment for
Teens & Adults
We Accept
Dental Insurance
Experienced Team
of Dentists
How Does
Invisalign Work?
Invisalign treatment utilizes clear, plastic aligners that are custom-made to fit your mouth to gradually shift your teeth into their ideal positions over the span of several months. Every six to eight weeks, you'll return to our dental office for a quick progress check and to pick up the next series of trays within your treatment. Once you've achieved your goal results, we'll craft a retainer for you to wear for a set amount of time to make sure you retain your new dental alignment.
Invisalign
Teen
Invisalign Teen is very similar to traditional Invisalign treatment. The main differences are that Invisalign Teen trays have a small dot on the back of them that fade from blue to clear, signaling that it's time to move to the next set of aligners in the treatment. Another difference is that Invisalign Teen includes more replacement aligners because they're more active and possibly not as responsible when it comes to keeping track of their trays.
Indications for
Invisalign
The best way to learn whether Invisalign in Southlake is right for you is to visit our dental office for a consultation. This treatment is an excellent option for patients who have mild to moderate orthodontic issues. However, in cases that involve more severe bite misalignment and crowding, we may need to refer you to an orthodontist for traditional braces treatment. Invisalign has the ability to address the following orthodontic issues in adults and teens.
Crowded Teeth
Crowded teeth can create more nooks and crannies for plaque and tartar to hide out in, increasing the risk of common oral problems like cavities and gum disease by making brushing and flossing less effective.
Gaps Between Teeth
While some patients may rock the gaps between their teeth, this could be a source of diminishing self-confidence for others. By shifting the teeth to lay flush with each other, treating this issue could help improve oral health as well.
Bite Misalignment
Overbite, underbite, and crossbite can lead to several other conditions that affect the function of your jaw, like TMJ disorder and teeth grinding.
The Benefits of
Invisalign
Invisalign aligners are one of the most popular orthodontic treatments among both teens and adults because of the variety of benefits that they offer, including:
Discreet treatment to maintain your appearance
Easy to maintain good oral health throughout treatment
Boosts self-confidence throughout treatment
Shorter and more comfortable visits to the dentist
No restrictions on foods or drinks
Less invasive orthodontic treatment
More comfortable appliance
Understanding the
Cost of Invisalign
The cost of your Invisalign treatment will depend on a number of factors, including how many aligners you'll need to achieve your ideal results, the severity of your orthodontic issues, and whether you're compliant with your treatment. Based on these, we'll provide you with a treatment estimate so you know what to expect cost-wise. We also offer discounts on Invisalign, which we'll be happy to discuss with you during your consultation!
Invisalign
Frequently Asked Questions
Do you have questions about what life will be like with Invisalign aligners? Below, we've compiled a list of some of our most common questions that we've gotten from our patients, along with our answers.
Are Invisalign aligners uncomfortable to wear?
Invisalign aligners are relatively comfortable to wear because they don't poke and prod at your soft oral tissues like metal braces typically do. They're also custom-fitted for your teeth, making them more low-profile than braces. If you do experience some soreness as your teeth begin to shift, you can take an over-the-counter pain medication like ibuprofen to help.
How do I clean my aligners?
Cleaning your aligners is an absolute must to maintain good oral health throughout your treatment. Use a soft bristled toothbrush, clear antibacterial soap, and lukewarm water to brush away plaque and food debris buildup from them. You can also soak them in special Invisalign cleaning crystals daily.
How long will I need to wear my Invisalign trays for?
Throughout your treatment, in order to stay on-track with your treatment timeline, you'll need to have your trays in your mouth for at least 20-22 hours every day.