Invisalign® – Southlake, TX
Discreet & Customized
Orthodontic Treatment
Whether you're a teen or an adult, it's never too late to address orthodontic issues and improve your oral health. Our team at Huckabee Dental offers discreet Invisalign clear aligners that can address bite misalignment, crowding, and gaps with an average treatment time of 12 to 18 months. To learn whether you can benefit from Invisalign, contact our dental office to schedule a consultation today to discuss Invisalign in Southlake, TX!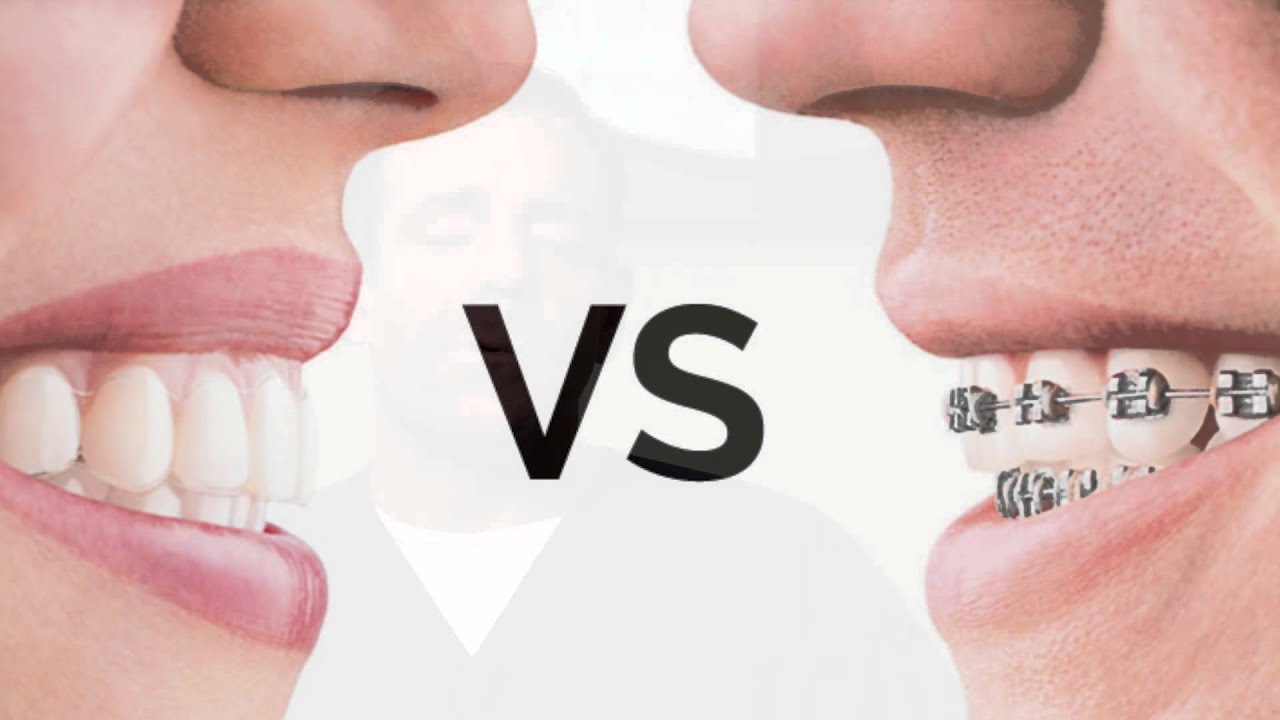 Why Choose Huckabee Dental for
Invisalign®?
Orthodontic Treatment for
Teens & Adults
We Accept
Dental Insurance
Experienced Team
of Dentists
How Does
Invisalign Work?
Invisalign treatment utilizes clear, plastic aligners that are custom-made to fit your mouth to gradually shift your teeth into their ideal positions over the span of several months. Every six to eight weeks, you'll return to our dental office for a quick progress check and to pick up the next series of trays within your treatment. Once you've achieved your goal results, we'll craft a retainer for you to wear for a set amount of time to make sure you retain your new dental alignment.
Invisalign
Teen
Invisalign Teen is very similar to traditional Invisalign treatment. The main differences are that Invisalign Teen trays have a small dot on the back of them that fade from blue to clear, signaling that it's time to move to the next set of aligners in the treatment. Another difference is that Invisalign Teen includes more replacement aligners because they're more active and possibly not as responsible when it comes to keeping track of their trays.
Indications for
Invisalign
The best way to learn whether Invisalign in Southlake is right for you is to visit our dental office for a consultation. This treatment is an excellent option for patients who have mild to moderate orthodontic issues. However, in cases that involve more severe bite misalignment and crowding, we may need to refer you to an orthodontist for traditional braces treatment. Invisalign has the ability to address the following orthodontic issues in adults and teens.
Crowded Teeth
Crowded teeth can create more nooks and crannies for plaque and tartar to hide out in, increasing the risk of common oral problems like cavities and gum disease by making brushing and flossing less effective.
Gaps Between Teeth
While some patients may rock the gaps between their teeth, this could be a source of diminishing self-confidence for others. By shifting the teeth to lay flush with each other, treating this issue could help improve oral health as well.
Bite Misalignment
Overbite, underbite, and crossbite can lead to several other conditions that affect the function of your jaw, like TMJ disorder and teeth grinding.
The Benefits of
Invisalign
Invisalign aligners are one of the most popular orthodontic treatments among both teens and adults because of the variety of benefits that they offer, including:
Discreet treatment to maintain your appearance
Easy to maintain good oral health throughout treatment
Boosts self-confidence throughout treatment
Shorter and more comfortable visits to the dentist
No restrictions on foods or drinks
Less invasive orthodontic treatment
More comfortable appliance
Understanding the Cost of Invisalign
Since no two smiles are exactly alike, there isn't a set price for Invisalign in Southlake. Your treatment will depend on a variety of factors, such as the severity of your orthodontic issues and whether you wear your aligners often enough. During your initial consultation with one of our dentists, they'll be able to give you a better idea of how much your treatment will cost. We'll also review all your payment options, such as which dental insurances we accept and third-party financing through CareCredit, to help make achieving your new smile as affordable as possible.
Factors that Affect the Cost of Invisalign
When calculating the cost of Invisalign in Southlake, many factors can affect the final price. Some of those include:
Whether you're straightening one arch or both. This often depends on the extent and type of dental misalignment you have.
The number of aligners you need. Logically speaking, straightening both the upper and lower teeth will cost more than straightening just one or the other.
Your treatment compliance. You may have to pay more than expected if you lose an aligner or fail to stick to your treatment plan.
Whether you need additional accessories. Depending on your case, you may need elastics or other accessories to ensure successful treatment.
Invisalign vs. SmileDirectClub™: Which Costs More?
Patients on a budget may be tempted to opt for do-it-yourself clear aligner therapy like SmileDirectClub™ to cut back on expenses. It typically costs around $2,000, while Invisalign can run anywhere from $3,000 to $8,000. Even though the lower price point is certainly attractive, it's important to remember that you get what you pay for.
DIY clear aligners like SmileDirectClub™ often come with little-to-no dental supervision. Because of that, plenty of things can go wrong, resulting in issues that will need to be addressed by a professional anyway. Meanwhile, you can enjoy the trusted oversight of our experienced team throughout your entire Invisalign journey. Plus, Invisalign clear aligners are made from a patented material designed for comfort and efficient tooth movements, which means you can enjoy a smoother, more successful treatment process!
Does Dental Insurance Cover Invisalign?
The good news is that most dental insurance plans offer coverage for orthodontic treatment, including Invisalign. If your policy applies, it can reduce your out-of-pocket expenses by $1,000 or more! Of course, every plan is unique which is why you should confirm the details of your coverage with your insurance provider before committing to anything. Our team is more than happy to help with this step if needed!
Options for Making Invisalign Affordable
We understand that not everyone has dental insurance. That's why we offer additional financing options to help make it easier for you to manage the total cost of your treatment. Some of those options include:
CareCredit Financing – With this option, you can split up the total cost of your treatment into smaller monthly installments. Best of all, there's often little-to-no interest attached!
Dental Membership Club – For a monthly fee, you can get 15 percent off treatments like Invisalign as well as several other benefits at no extra cost!
New Patient Promotion – As a new patient, you can receive up to $1,000 off Invisalign!
What's holding you back from getting a straighter smile? Give us a call today and schedule your consultation to meet with your Invisalign dentist in Southlake!
Invisalign
Frequently Asked Questions
Do you have questions about what life will be like with Invisalign aligners? Below, we've compiled a list of some of our most common questions that we've gotten from our patients, along with our answers.
Are Invisalign Aligners Uncomfortable to Wear?
Invisalign aligners are relatively comfortable to wear because they don't poke and prod at your soft oral tissues like metal braces typically do. They're also custom-fitted for your teeth, making them more low-profile than braces. If you do experience some soreness as your teeth begin to shift, you can take an over-the-counter pain medication like ibuprofen to help.
How Do I Clean My Invisalign Aligners?
Cleaning your aligners is an absolute must to maintain good oral health throughout your treatment. Use a soft bristled toothbrush, clear antibacterial soap, and lukewarm water to brush away plaque and food debris buildup from them. You can also soak them in special Invisalign cleaning crystals daily.
How Long Will I Need to Wear My Invisalign Trays?
In order to stay on-track with your treatment timeline, you'll need to have your trays in your mouth for at least 20 to 22 hours every day. Otherwise, your teeth won't move as quickly as originally planned, lengthening your overall treatment timeline. Essentially, you should keep your trays in at all times except for when you're eating, drinking (with the exception of plain water), or cleaning your teeth or aligners.
How Long Does Invisalign Treatment Take?
Each patient's timeline will look a little different, but the average length of Invisalign treatment is between 12 and 18 months. It depends on several factors, including how misaligned your teeth are to begin with and how often you wear your aligners. Even if 12 to 18 months seems like a long time, it's still much shorter than the average treatment time with traditional braces, which is 24 to 36 months.
What Happens After Invisalign?
Once you've finished wearing your last set of aligners in your series, you'll return to our office to have your cosmetic dentist in Southlake verify that your teeth are where they should be. If so, you'll be given a retainer to wear for a set amount of time. This retainer will resemble your aligners, and you'll wear it as often as you did your previous trays for a few weeks or months before gradually shifting to only wearing it at night.
Can You Eat with Invisalign?
While Invisalign comes with no dietary restrictions, you should always remove the aligners before eating or drinking. Otherwise, your trays could discolor or even become chipped or cracked due to chewing pressure. Food debris could also get stuck to the aligners, attracting bacteria that lead to tooth decay and gum disease. Always remember to take out your trays before eating and to rinse them off and brush your teeth before placing them back in your mouth.
Does Invisalign Give You a Lisp?
It's fairly common to have a minor lisp when you first begin Invisalign treatment, but this should only be temporary. The aligners slightly cover the area right behind the backs of your front teeth, which are used to form certain sounds, including the letter "s." Your tongue may get confused by the sudden object in the way, creating a lisp. Luckily, it should fade as your mouth adjusts, but you can speed up this process by speaking aloud and repeating words such as "Mississippi" and "sixty-six."